Long-time St. Louis Post-Dispatch Bill McClellan will receive a Lifetime Achievement award from the St. Louis Press Club at its 25th Awards Gala Nov. 30.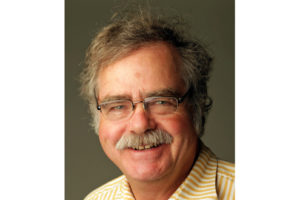 McClellan has been a strong Guild member throughout his tenure at the newspaper. Time after time he rallied behind co-workers in our fight for fair contracts and fair treatment from the company. We are thrilled to see him add still another award during his illustrious career.
Another strong Guild member, Post-Dispatch artist Dan Martin, is among the four Media Person of the Year honorees. The others include recently retired television news anchor Tom O'Neal, veteran TV reporter Sharon Stevens and sportscasting legend Jay Randolph.
KMOX radio will be honored as the media institution of the year.
This event, which raises money for journalism scholarships and endowments, will be held at the Edward Jones Headquarters, Atrium and Theater, at 12555 Manchester Road in Des Peres. The reception begins at 5:30 p.m., followed by the dinner at 6:30 p.m. and the awards ceremony at 7:30 p.m.
Tickets for the event are $150. To order tickets or learn more about the event, visit the St. Louis Press Club website.