As part of its ongoing efforts to promote the craft of journalism, the United Media Guild awards a $1,000 scholarship each year through the St. Louis Press Club.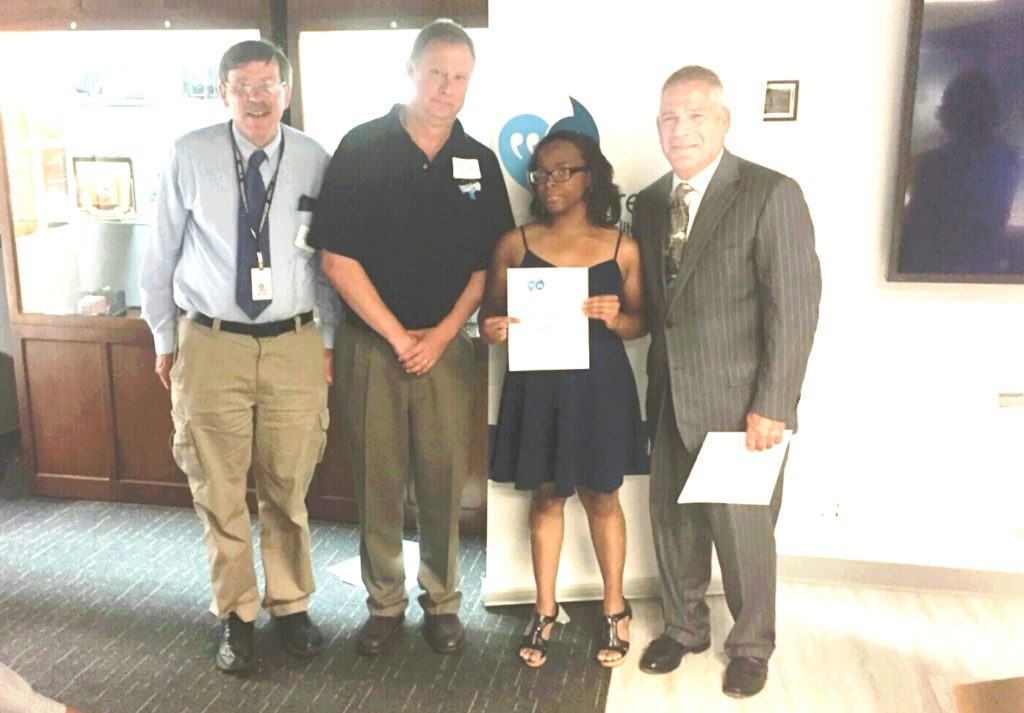 The 2017 award went to Candice Murdock, who is majoring in media studies at the University of Missouri-St. Louis. It was presented at a Press Club luncheon at the International Photography Hall of Fame.
UMG vice president Joe Kenny, a reporter at the St. Louis Review, was on the judging panel for the Press Club. He presented the scholarship along with UMG president Jeff Gordon and Press Club president William Greenblatt.
Murdock has reported for the UMSL student newspaper, The Current, and worked in the multimedia production department. She is also a peer mentor for the school's multicultural organization.
She said she enjoys "getting people's perspectives on issues that matter to the community."
Among the other scholarships awarded at the luncheon were two sponsored by the St. Louis Post-Dispatch. The $5,000 David Lipman scholarship went to University of Missouri-Columbia student Tashan Reed and the $2,500 Ronald W. Wade Scholarship went to Gabrielle Hayes, who also attends Mizzou. Oxford tuition is also granted after a successful scholarship application.